Forthcoming Annual Events
The REPUBLICANS' ANNUAL NATIONAL CONVENTIONS
combining the Annual theme-based Conferences and Annual General Meetings of the Umbrella Group embracing
The Campaign for Australian Constitutional Change (CACC)
The Republican Party of Australia (RPA)
The Republican Wine Club (RWC)
The Republican Coffee Club (RCC)
The Republican Olive Oil Estate (ROOE)
The Republican Treasure Chest (RTC)
Wattle Day Events Inc. (WDE)
The Advocacy for Multi-Party Democracy (AMPD)
Executive Communications P/L (ECPL) [the Clearing House for the entire Umbrella Group]
Forthcoming Annual National Republican Conventions:
#34 KATOOMBA (Blue Mountains) NSW 28th May 2022 [Theme: 'Where To From Here for The Oz Republic?!']
#35 NOWRA (South Coast) NSW May 2022 [Theme: 'A Well-Educated Republic!']
#36 TOOWOOMBA (Darling Downs) QLD May 2023 [Theme: 'Crime and Punishment in the Australian
Republican context!']
#37 MORNINGTON, VIC May 2024 [Theme: 'Reviving Manufacturing Industry to Ensure a Technologically
Advanced Republic!']
#38 BURNIE, TAS May 2025 [Theme: 'An Energy-Efficient and Energy-Sufficient Republic!']
*The National Executive of The Republicans reserves the right to vary the order of the scheduled Conference regime – as political circumstances dictate, going forward with The Party Organisation's medium-term set of objectives in tandem with the August 2009-introduced mezzanine structures.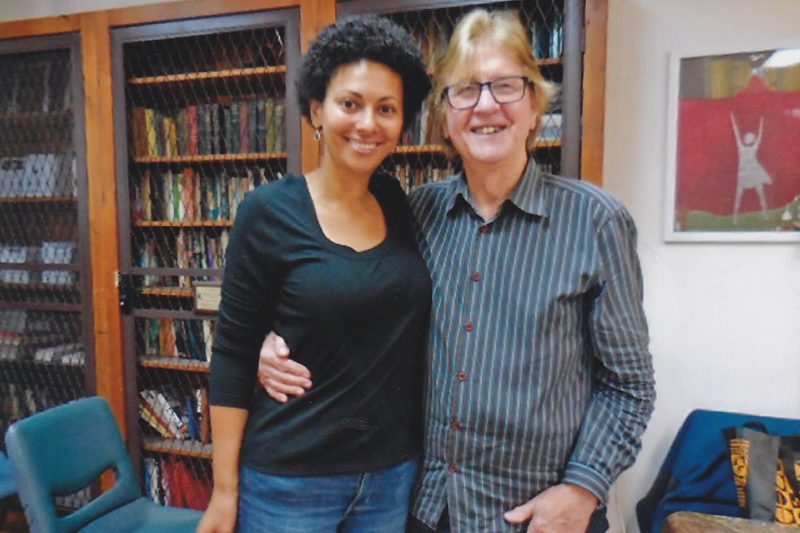 PETER CONSANDINE with Severina Biabato – Enthusiastic A.R.M. Member at The Broadway Open Forum held on 10th November 2021
Wednesday, 1 September 2021 at Rozelle NSW 2039 16th Annual Wattle Day Luncheon…Guest Speaker: Jim Simpson, Convener of the Worldwide Climate Realists organisation.
*Pre-Arranged postponement – predicated on NSW Gummint restrictions notwithstanding – Wednesday, 27th October at the same venue.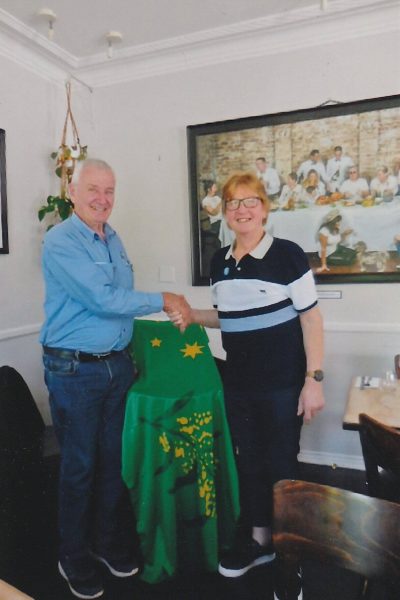 2021 Wattle Day Luncheon Guest Speaker JIM SIMPSON
with Moderator of the event PETER CONSANDINE